Geometry¶
XML Documents come in two parts an XSD file representing the FeatureType; and an XML file with the actual features.
Here is what that looks like with a simple example: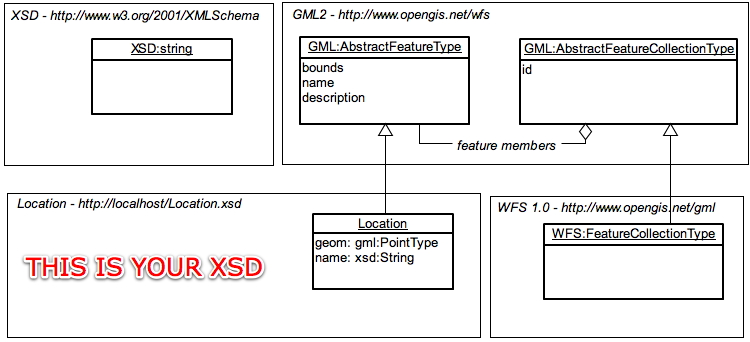 If it helps you can think of the XSD file as being similar to the header of a shapefile; it documents what the contents mean. The XML file is the actual contents. Why are they separate? Because you may have several documents that contain the same kind of data.
References: